We will be running different activities for young people, including social, physical and study group activities.
To get in touch please email [email protected]
Please join our youth group to receive most up-to-date events and get fun with us together.
Every  Children and Young People aged between 11-25 can sign up to our youth group.

Badminton
Our weekly activities since Feb 2022.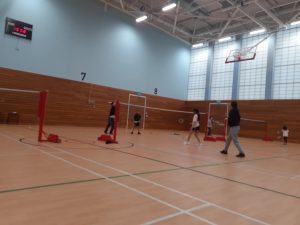 Table Tennis
Our weekly activities since April 2022.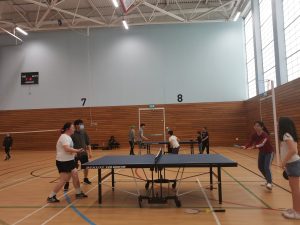 Indoor Rock Climbing
Lovely afternoon in Dynamic Rock Centre. Everyone work as a team and stretched their limit.
Laserzone
Children and young people love the shooting in the Laserzone.
Knitting workshop for beginner
Our young people tried something new!
Climbing Hanger
We had 2 different climbing sessions in Climbing hanger
Day Trip to Pembrey Park
We spend a great time in the skiing centre where everyone tried skiing and tubing. And parents support them to enjoy other activities in the park. Our young people also brought a football to play in the field after scheduled activities!
Pottery Workshop
Everyone made their own pottery and painted a ready made pottery work.
Climbing Hanger
Climbing is a new experience for some of our people!
Pantomine Show
A group of young people went to Swansea Grand Theatre to watch pantomime together.