There is only 100 spaces for sale, book now to secure your space!
This cultural performance show provide a diverse taste performing arts, including Lion Dance, Chinese Dance, Guzheng music performance, Kong Fu and Tai Chi demonstration, and more!
All performances are provided by local ethnic Chinese residents.
Book Tickets Here
Talk Part 1: Welsh women in China (by Ena Niedergang),
The stories of five indomitable welsh women living in China are presented by author and Welsh historian, Ena Niedergang in a talk and exhibition.
Talk Part 2: Heritage tour in China ( by Prof Lisa Liu)
The brief introduction of the world cultural and natural heritages in China as well as some of the interesting high-speed railway heritage routes in China is presented by Lisa Liu, the professor of Tourism College, Beijing Union University.
Book Tickets Here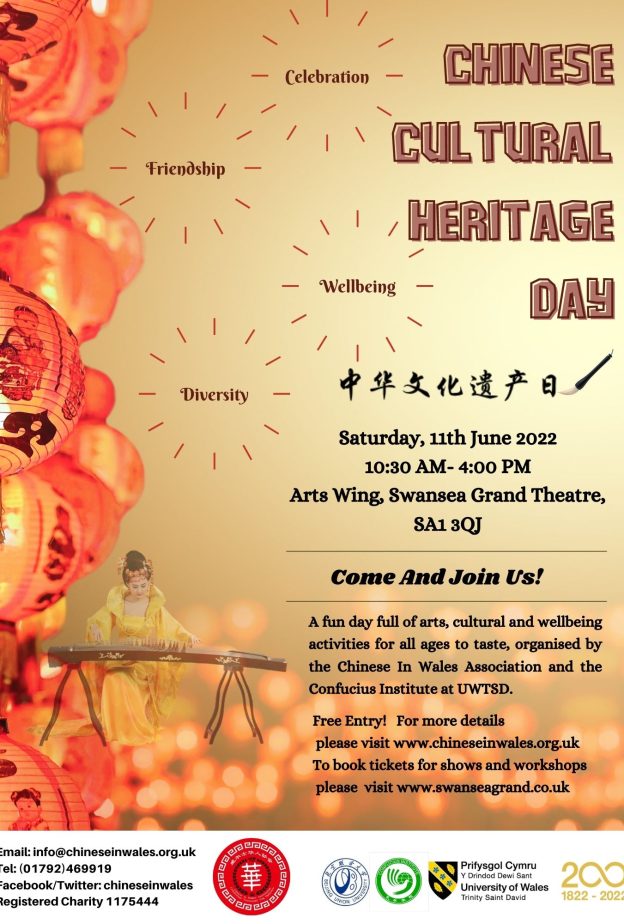 Below is the plan for the day!